Cheryl's passion is teaching. She also is a natural leader. When she works with clients, she not only endeavors to solve their legal issues but also gives guidance to help their businesses succeed. That's one of the reasons why she was selected as a Leading Lawyer® for closely held companies.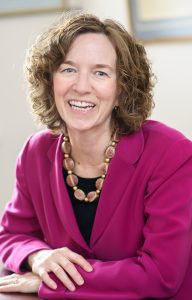 Cheryl protects her clients' trademarks, copyrights, ideas, and trade secrets as they start new ventures or grow their business. Her clients include high technology companies, traditional brick and mortar companies, e-commerce providers, food businesses, and other ventures.
Complimenting her legal skills are her 20 years as a marketing executive after she graduated first in her MBA class at Northwestern University's Kellogg School of Management. Cheryl has practical experience to understand the challenges facing businesses and their need to continually innovate without incurring excessive risks. In her marketing career, she was frustrated when lawyers said no but offered no alternative solution. Cheryl works with clients to enable them to reach their goals.
Cheryl is the chair of the ABA Business Law Section Cyberspace Law Committee. She is an adjunct professor of copyright law at Chicago-Kent College of Law and a guest lecturer at The Hatchery Chicago and the Women's Business Development Center.
Recent Presentations and Publications

Cheryl Dancey Balough was interviewed by the Cook County Record on March 14, 2018 regarding whether embedded content in social media violate copyright law.

"Trademarks and Trade Secrets: Protecting Special Features in Your Food Business," a presentation by Cheryl Dancey Balough at The Hatchery, a Chicago food business incubator, on April 20, 2017.

Cheryl Dancey Balough  participated in a panel on Patent, Trademark & Copyright Basics at the Chicago Bar Association on October 18, 2016.

Keeping Your Thanksgiving Recipes Out of (IP) Food Court, a presentation by Cheryl Dancey Balough and Richard C. Balough to the Chicago Bar Association's Creative Arts and Food Law Committees, November 15, 2016.

The Privacy Battleground, a panel discussion at Chicago-Kent College of Law with Cheryl Dancey Balough, March 2016.

Cyberterrorism on Wheels Are Today's Cars Vulnerable to Attack? by Cheryl Dancey Balough and Richard C. Balough, Business Law Today, November 2013.

Privacy Implications of Smart Metering and Its Use of RFID Technology by Cheryl Dancey Balough and Richard C. Balough, RFIDs, Near-Field Communications, and Mobile Payments:  A Guide for Lawyers, published by the American Bar Association, 2013.

The Day the Cars Stood Still 1951 Sci-Fi or 2013 Reality? by Richard C. Balough and Cheryl Dancey Balough, presentation to the 2013 Cyberspace Law Institute of the American Bar Association's Section of Business Law, January 2013.

A Survey of False Advertising in Cyberspace by Cheryl Dancey Balough, The Business Lawyer, published by the American Bar Association's Section of Business Law, November 2012.

Trademarks, Marketing, and Advertising  by Cheryl Dancey Balough, Kristine Dorrain, and Paul Godfread, Internet Law for the Business Lawyer, 2d Ed., published by the American Bar Association, 2012.

The Spy Who Came In From the Refrigerator, Privacy Implications of Smart Meters, presentation by Cheryl Dancey Balough and Richard C. Balough, January 2011, Institute on the Law of Cyberspace, Austin, Texas.

Additional publications and presentations.

Professional and Community Activities

Professional Experience

Ms. Balough currently is the chair of the Cyberspace Law Committee of the ABA Business Law Section. She previously served on the Executive Committee of the Chicago Bar Association's Alliance for Women and as its Program Co-Chair, on the National Advisory Board for the Bachelor of Science degree program in Justice Administration at DeVry University, and as Communications Co-Director of the American Bar Association Cyberspace Law Committee.  She recently completed a term on the Board of Managers of the Intellectual Property Law Association of Chicago (IPLAC).

While in law school, Ms. Balough externed for the Honorable Ann Claire Williams of the Seventh Circuit Court of Appeals; Justice Jill K. McNulty of the Illinois Appellate Court, First District, Sixth Division; and Judge Jeffrey Lawrence of the Circuit Court of Cook County, Illinois, Law Division, Motions Section.

Community Activities

Ms. Balough's civic and community activities have included the Human Concerns Commission of Holy Name Cathedral. She was elected to the board of the National Coalition on Donation, serving as External Communications Committee Chair, and was appointed to the Illinois Department of Public Health Ambulatory Surgical Treatment Center Licensing Board. She has also served as Communications Chair and Membership Chair for the Women Health Executives Network and on the Membership Committee of the Professional Women's Club of Chicago

Education and Bar Admissions

Education

Ms. Balough earned a JD degree with high honors from Chicago-Kent College of Law, where she received numerous CALI Awards for Excellence and was inducted into the Order of the Coif. She earned a Masters in Business Administration with concentrations in Marketing, Finance, and Management Policy from Northwestern University's Kellogg School of Management, where she graduated first in her class. Other degrees include a Masters of Arts in Liberal Studies, with a focus in English and History, from Northwestern University and a Bachelor of Arts with high honors, with a major in French and minors in English and Education, from Michigan State University.

Admissions

Supreme Court of Illinois
U.S. District Court, Northern District of Illinois

Languages Spoken